Float Running Co.
The Global Running Training Community
Training

app

in

your

pocket:

daily training, notes, tips, advice and direct comms with coaches
Race

specific

plans:

running training geared towards specific distance, elevation, conditions, location
Distance

plans:

running training geared towards popular distances (21k, 42k, 50km, etc.)
Community

= accountability! Haven't done your run? Everyone else has, so get out and do it!
Running

training

methodology:

focus on effort & time (simplicity) and not km/pace/heart rate (technical)
Training

blocks:

1) Base 2) Build 3) Peak 4) Taper & Race with sufficient rest/recovery in between
Race

crews

social

feature:

exclusive app access & support from runners in the same plan
Minimum
time,
maximum
benefit…
No
junk
miles!!
Running Training
What you get when you train with us
Race Specific Plans
Our bespoke plans are based on personal race experience, a ton of research, and the course profile to account for the challenges they present. Each plan is unique and running training is geared for that race distance, elevation, and technicality.
DISTANCE PLANS
Race not on our list? No worries, we have plenty of distance plans based on the same principles and running training methods as our race plans.
Start with the free 10k plan and then work your way up to 100 miles, because why not eh?!
COACHING STYLE
We avoid complex metrics and heart rate zones and use a simple but effective time and effort approach to sessions. We make everything easily understandable with varied and challenging tempo and speed sets, hill reps, long runs and more, prepping you to be 100% ready on race day.
UESCA CERTIFIED
Jimmy and Mike are fully certified by the United Endurance Sports Coaching Academy as  Ultrarunning and Running Coaches, so you're covered both practically and by science-based training methodologies!
COACH SUPPORT
Some people love full interaction, some prefer just to quietly get it done. You do you, but either way we've got our in-app coach messaging system for you to fire over any questions and we'll get back to you ASAP, we eat, breathe, and live running!
EXPERT ADVICE
30,000km and 30+ years of combined running knowledge is peppered into each plan regularly with advice, tips, running hacks, and in-depth articles to broaden your running knowledge and shape you into a better all-round runner.
FLOAT COMMUNITY
You'll have access to an exclusive community of like-minded runners via our in-app RACE CREWS feature to share photos and the highs and lows of training. These are runners doing the same plan as you, so you'll get specific race-focused advice, motivation, and accountability without any background noise!
MINIMUM TIME, MAXIMUM GAINS
We all have busy lives, balancing family, friends, work, fitness, and life in general. Your time is precious, so each session targets maximum gains from minimum time with NO JUNK MILES and the added flexibility to change workout days if needed.
AFFORDABLE FOR ALL
Personalised training costs hundreds of $$$ and isn't accessible for all. We offer affordable running training that gets you dedicated coaches and a wide range of detailed plans at a fraction of the cost, allowing more runners from every level to join our community and just run better.
Training in your pocket
The Float App
The Float Running & Ultra Training App
Simple, secure, interactive training app in your pocket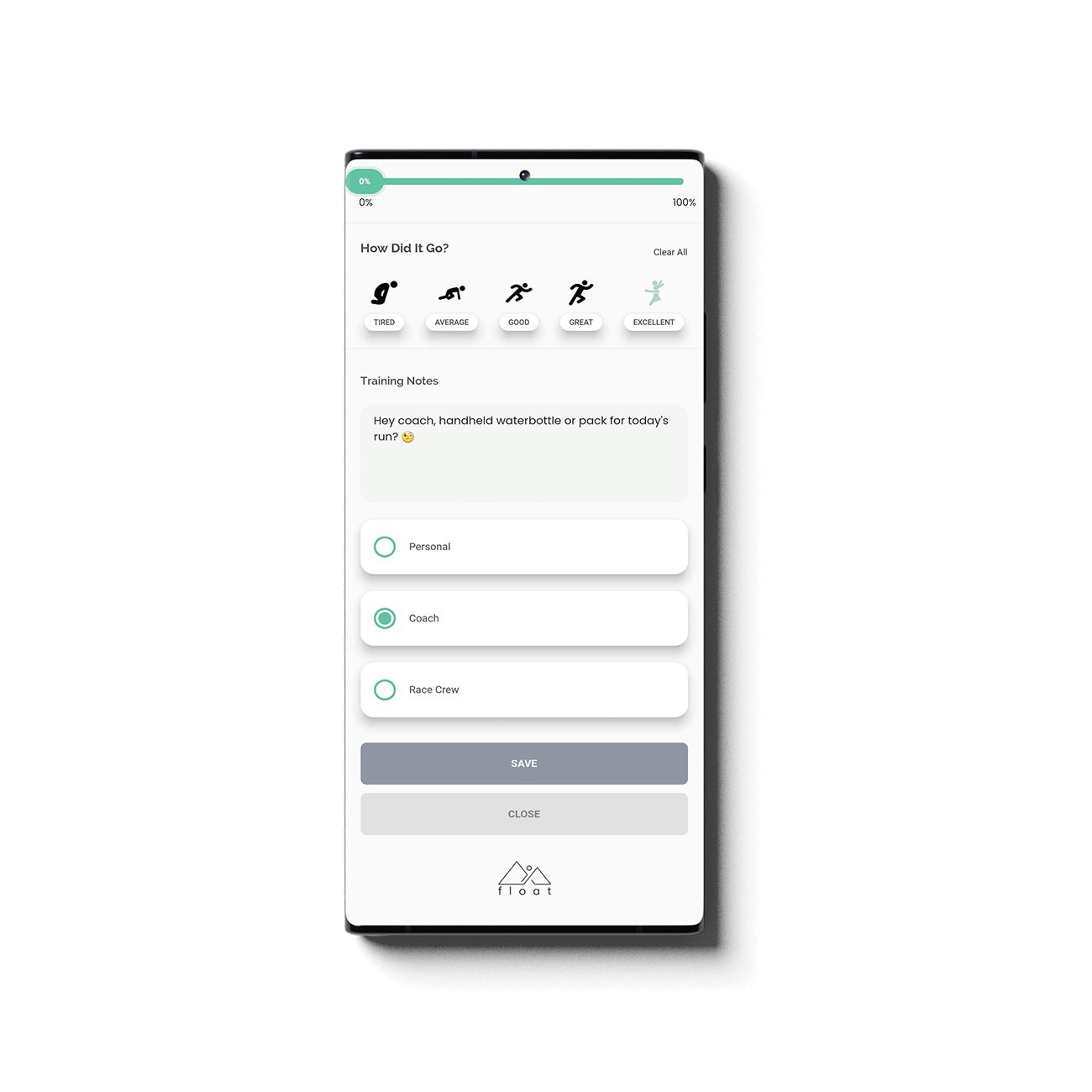 Coach Messaging
Direct access to a dedicated qualified running coach with targeted training sessions and simplified tracking
Personal Running Calendar
Plan your life and runs and change your workout date to fit your schedule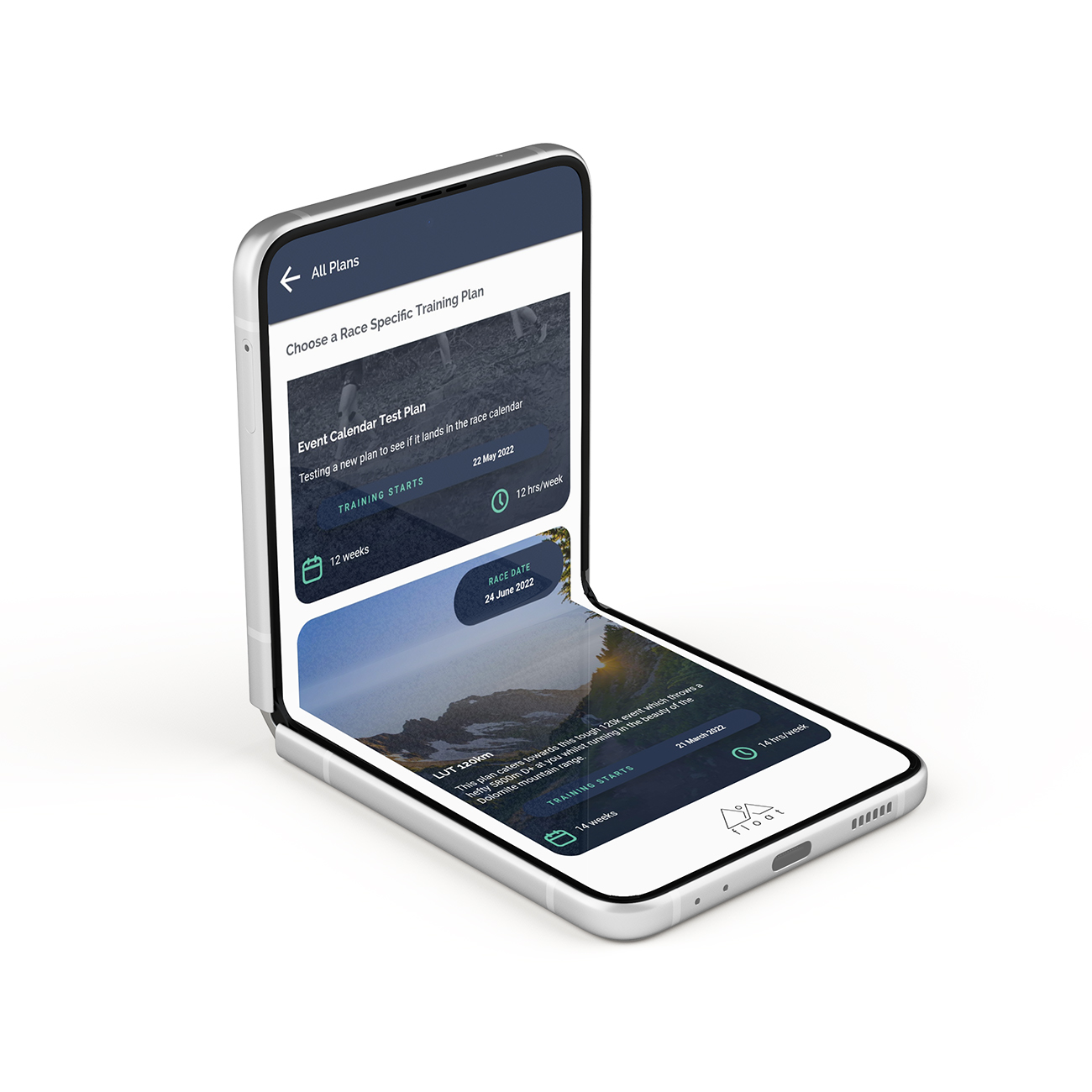 Race and distance specific training groups
Exclusive access to your Race Crew social feed to connect, train, learn, support, and share the highs and lows of running, together!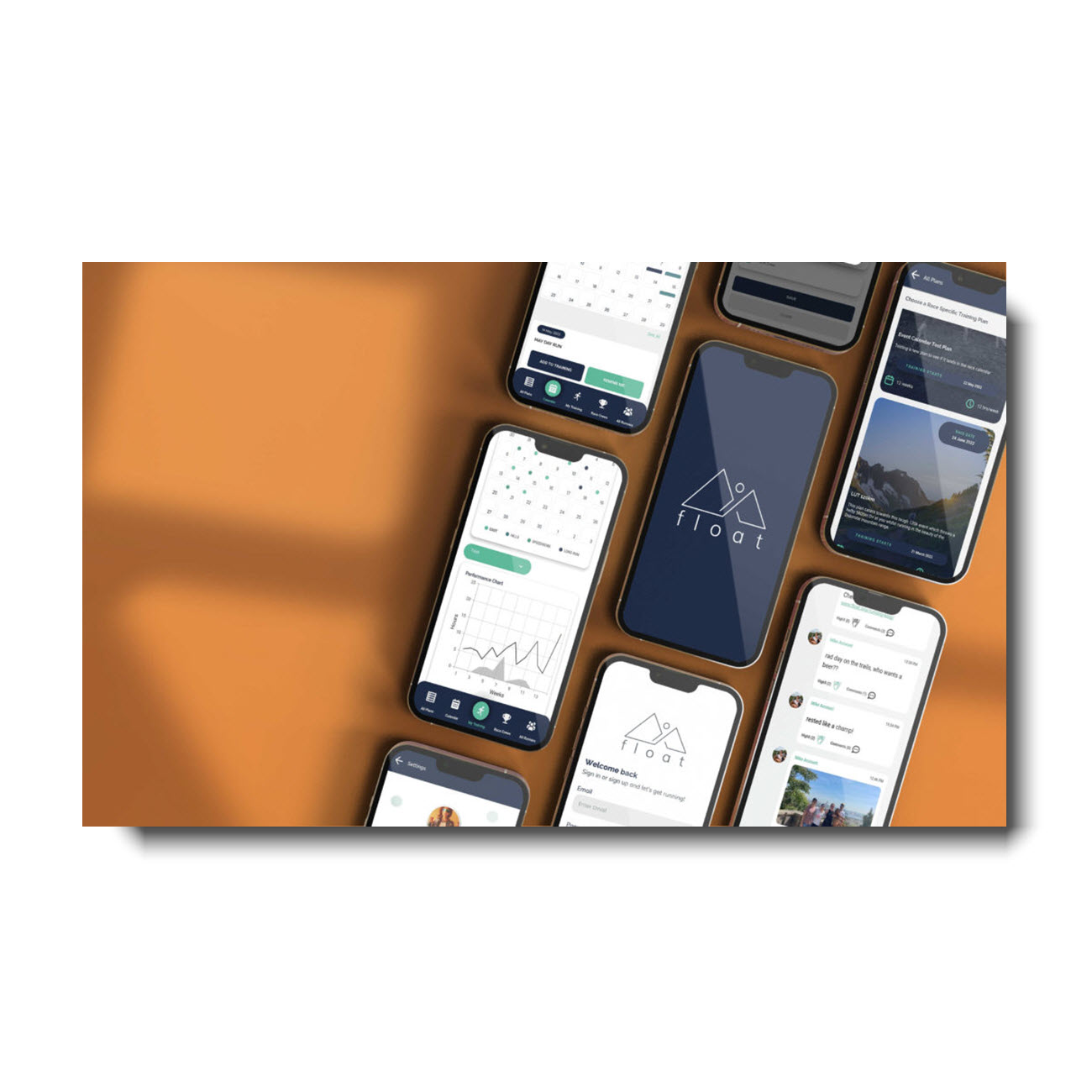 And loads more features…
running terminology explained • training and race day advice • performance charts • personal data control • with more to come…
Getting Started
Start Training in 4 Easy Steps
Download the 'Float Running & Ultra Training' app in the Play or Apple stores

Sign up for free and find the plan that suits you best

Subscribe with a one-off affordable fee, no hidden extra costs

Running training starts every Monday (distance plans) or 12-16 weeks before the specific race
Race Specific
Upcoming Programmes & Marathons
FREE 10km Trial Plan
Get started for free / nada 
8 weeks to your personal best
Zero commitments
* reduced coach interaction but we're still there when needed
Race Specific Plans
Addo Elephant Trail Run
Karkloof 100
Lavaredo Ultra Trail Series
RuNyanga Ultra Trail
And more added regularly
* plans range from 12- to 16-weeks
Distance Plans
21km
42km
50km to 200 mile
* 12 weeks for 21/42km, prices & weeks vary for longer distances